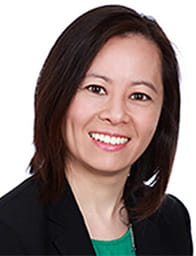 Debbie Wong, CPA, CA, CRPC®
Vice President, Tax Consulting, Private Client Group, Raymond James Ltd.
Debbie joined the investment services business after deciding to focus her time on helping people with their tax concerns through value-added services rather than through a fee-for-service model utilized in public practice.
As part of our team of private wealth professionals, Debbie works with our financial advisors to guide their high-net-worth clients toward practical solutions to their tax issues. She has expertise in Canadian and U.S. personal tax, specific issues affecting U.S. citizens or green card holders, and cross-border tax (immigration and emigration). Debbie joined Raymond James in 2004 as the tax manager in Operations and then transferred to Private Client Solutions in 2013.
Prior to joining Raymond James, Debbie gained 10 years of experience working in public practice as an expatriate tax manager at a major international accounting firm, and articled at an accounting firm handling financial reporting and tax compliance for small business families. Debbie obtained her chartered accountancy designation (CA, CPA) in 1998. She also earned the U.S. Chartered Retirement Planning Counselor (CRPC®) designation in 2018 to expand her perspective on the unique planning needs of our cross-border clients.
In her free time, she enjoys relaxing and travelling with her husband, and takes a particular interest in nutrition and fitness methods to age backward.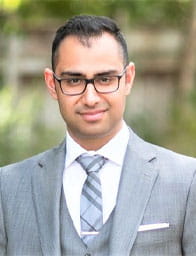 Nadeem Kassam, MBA, CFA
VP, Head of Investment Strategy, Raymond James Ltd.
Nadeem has over 10 years of capital market experience, including a wealth of experience supporting the Advisory channel. He previously worked in the Investment Strategy Group at CIBC Wood Gundy, where he co-managed six North American equity-only and balanced strategies with top-quartile performance, helping to grow assets under management in the portfolios to over $3 billion across platforms. Prior to joining Raymond James, Nadeem was a Senior Equity Research Associate at RBC Capital Markets where he covered Canadian Consumer Staple, Discretionary and Industrial companies. Nadeem is a CFA charter holder and has earned his MBA from the York University Schulich School of Business.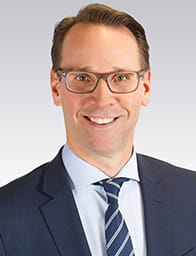 Tyler Hahn
Estate Planning Advisor, Raymond James Ltd.
Professional Experience
Tyler Hahn joined Raymond James Financial Planning as an Insurance and Estate Planning Advisor in September 2018.
Since 2000, Tyler has been involved in various roles throughout the financial services industry, from banking and investments to financial planning and insurance. What has become clear through every role he has played is his desire to ask engaging questions, to listen intuitively and to develop logical solutions.
Having spoken to thousands of people over his career, Tyler is a strong public speaker who has presented to large national conventions, to executive boardrooms, and to families around the kitchen table.
Professional and Personal Commitments
Tyler is licensed to conduct business in British Columbia, Alberta, Saskatchewan, Manitoba and Ontario and has been a holder of the Certified Financial Planning designation since 2004. He remains committed to education and is actively involved through industry advocacy groups which allow him to keep up to date with industry news and trends.
Tyler is a native southern Albertan and resides in Calgary with his wife and two daughters.
During his free time, he can be seen occasionally walking the golf course or cycling his way to work on weekdays and the backroads on the weekends. Other areas of interest include hiking and very amateur wood working – you need to leave something to enjoy for retirement!
My primary goal is to help people identify objectives that are important to them and to assist in the development of a plan to ensure that those objectives are realized.
---
It is the framework which changes with each new technology and not just the picture within the frame.